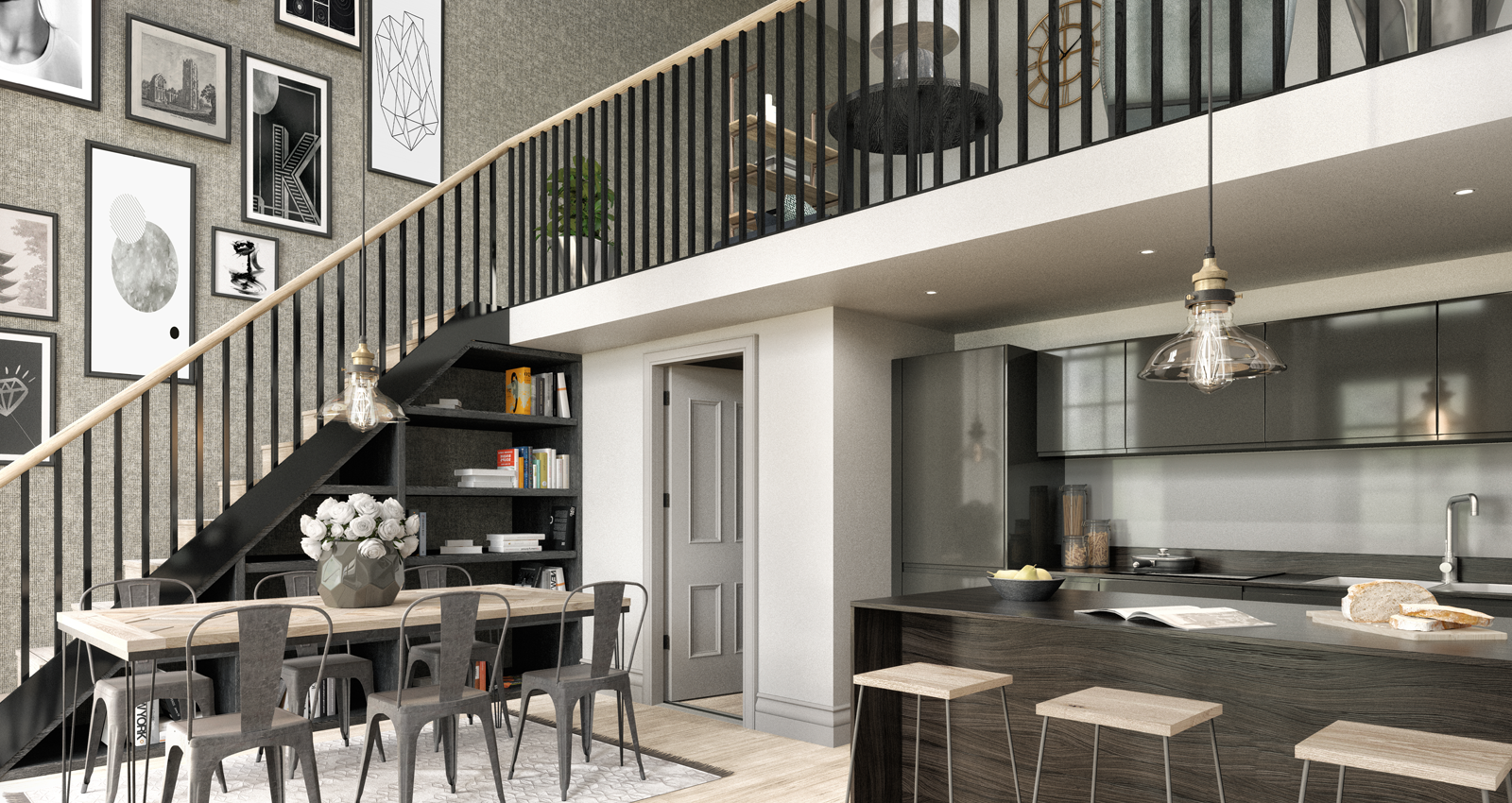 Sector: Residential / No. of apartments: 92 / Project Value: £12-15m
Grade 2 listed City of Bristol College campus building which is being sympathetically converted into luxury apartments and town-houses, with significant improvements to reducing energy demand and energy use.
Box Twenty are appointed by Acorn Property Group for RIBA Stages 2 to 6 for this project which involves two distinct aspects of development, a refurbishment and a new-build. Brunel House is an existing Grade 2 listed building built between 1857 and 1870 originally as an orphanage. It has 3-floors above ground and a basement plant area linked by services distribution corridors. Single storey extensions have been added over the years to the West and the East wings. The proposed development will remove these later extensions, replacing one of them with a small new-build element with the original building completely refurbished. This will provide 60no. apartments, of which two of these will be new-build elements.
The East part of the site currently houses a motor vehicle workshop and parking spaces. This part of the site will be cleared to provide a new residential building comprising of 32no. apartments arranged over 4 floors.
On this project we knew that there would be limitations on reducing energy demand without adversely compromising the character and appearance of the building. We therefore focussed our efforts on improving the thermal performance of the windows, walls and floors as these were the most significant energy "sponges" and could be easily accessed and sympathetically improved. For example the window U values were improved to 1.9 W/m2/K by refurbishing the existing windows and providing secondary glazing.
The new-build element of this project provided us with more opportunities of reducing energy demand and use. Triple glazing was provided with a U value of 0.9 W/m2/K. Walls, floors and roofs were insulated beyond current Building Regulations standards and the air permeability was set at 3.0 m3/hr/m2 at 50 Pa. We also selected high-efficiency boilers, MVHR units and low energy lighting. We had proposed departures from the original energy strategy which had been developed by others, in order to provide the client with the most cost-effective solution to achieve the fairly onerous requirements set by Bristol City Council. This was supplemented by a smaller photo-voltaic array than was originally proposed to achieve the same overall energy/carbon emissions reductions targets.