The Pavilion / Oxfordshire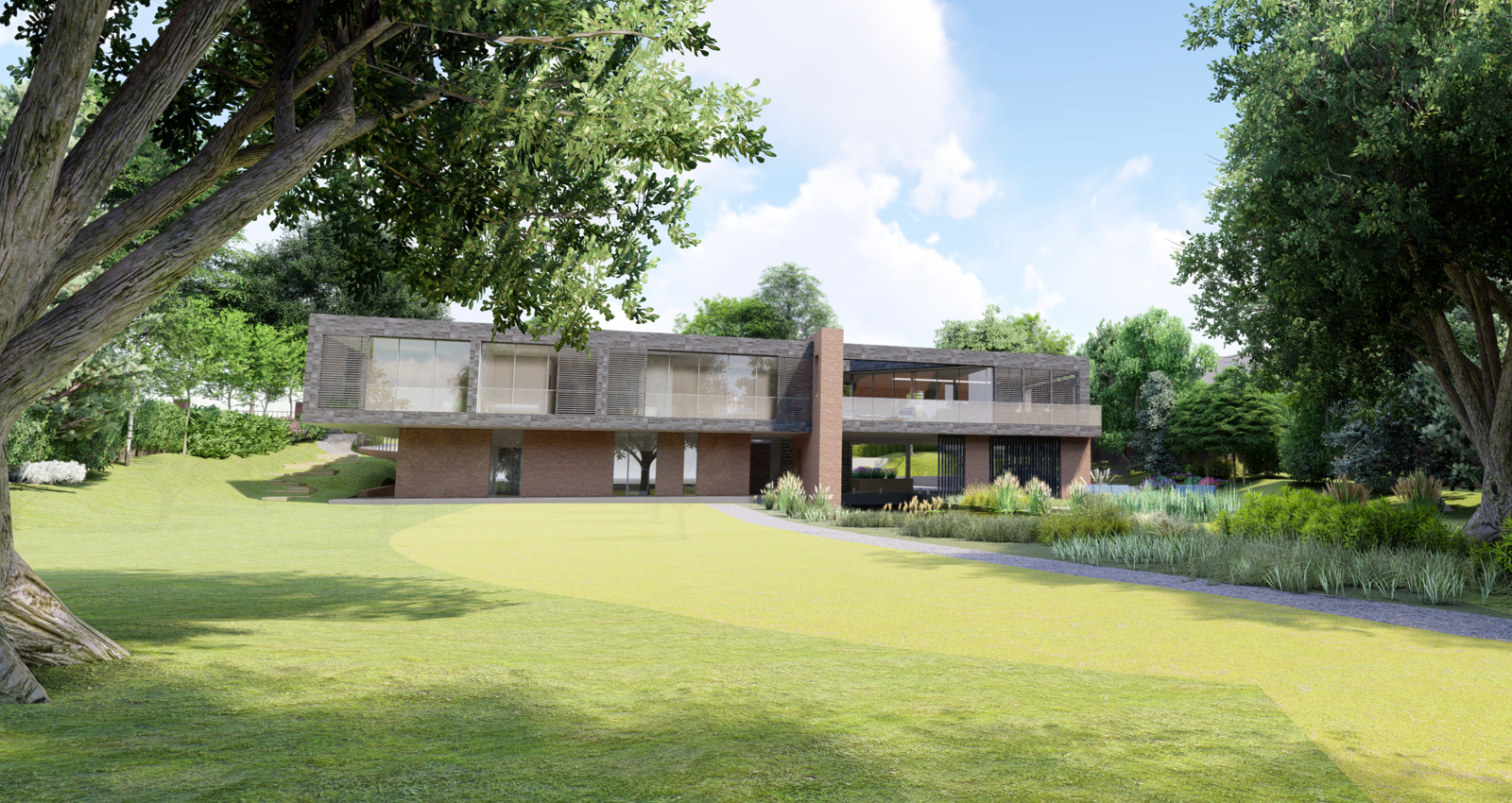 Client: Nash Partnership Limited / Sector: Residential / Project Value: £3m / Status: Design / Stages: 1 – 6
South Oxfordshire District Council has recently approved a full planning application submitted by Nash Partnership to create a new five-bed home at a property and grounds in Goring. Box Twenty are pleased to be involved in the pre-planning stages, by developing the energy and M&E Strategies for initial tender.
The beautiful site fronts the River Thames and lies within an Area of Outstanding Natural Beauty and the Goring Conservation Area.
The existing house, which is on the site of a former tennis pavilion, will be replaced with a modern home that makes the most of its context and water assets. The plans also involve a new boathouse and associated landscaping to ensure the building and site work together.
Local materials will be used for the property to reflect its setting, including flint, burnt timber, and brick. A strong statement brick wall bisecting the plan separates public from private areas in the layout. Open water and ground source heat pumps, solar panels, new ecological habitats, and an air-tight construction for the building will all add to the property's credentials.
Having secured planning, Box Twenty are now developing the detailed designs in consultation with the client and design teams which will include the use of Ground or Air-source heat pumps, photo-voltaic panels, wet-underfloor and ceiling-radiant heating, MVHR, LED lighting and a full home automated controls system. We are also considering the use of battery storage which will be charged by the PV panels and during off-peak times to enable the use of the stored electricity throughout the day.